February 26, 2009
I'm back in San Francisco after a few weeks away. Thanks to all those who followed my travels on the Long View blog, with a special shout out to Edel Rodriguez for featuring it on his Drawger page. The Long View Project and blog continue with the arrival of my collected material from Antarctica in a week or so.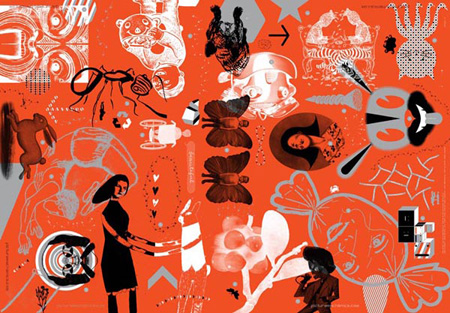 In the meanwhile I'm opening heaps of cool holiday mail. In it were samples of the Picture Mechanics wrapping paper promo that 20 members of our consortium contributed to. My image appears in the upper right-hand corner.
The vibrant 20″ x 29″ sheets were masterminded, compiled by, and designed by the artistically irrepressible John Hersey. There are two sheets per pack, one of which you'll want to keep to display on the wall. See all the contributors' work at picturemechanics.com.