March 26, 2009
I recently created a cut-paper piece to benefit America SCORES Bay Area, a non-profit which helps urban kids in a unique after-school program that combines soccer and poetry. The Inspired Art Project fundraiser asks participating artists to create a piece based on poems produced by SCORES youth, and I chose Who Am I by Alan C. whose words I found imaginative and visually charged. Alan wrote this in the autumn of 2007 at age 10 at Paul Revere Elementary School in San Francisco.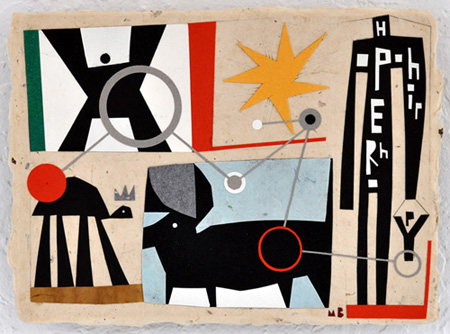 Who Am I
I am a drawer
I am a turtle
I am a Mexican
I would be rich
I would be a hamburger
I would be bomb noise
I would be the smell of markers
I would be a wrestler
If I could be a word I would be hipihiperhipy
…
Awesome, Alan! My piece titled Who Am I For Alan C. will be auctioned at the SCORES annual auction in San Francisco on Saturday evening March 28.