November 27, 2011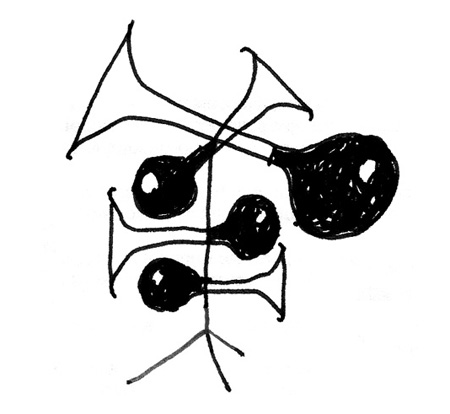 I'm pleased to be the latest contributor to Sketches of Sound, a series of drawings commissioned by Marc Weidenbaum for Disquiet.com, a web magazine on the subject
of ambient sound and experimental music.
Each month, Marc invites an illustrator / comic artist to draw a sound-related object to be posted as the background of Disquiet's Twitter page. He also shares the art and information about the illustrator back on Disquiet.com.
As the project's 20th participant, I dug deep for a sound-maker idea that hadn't been submitted yet. The result was a collection of bicycle horns. I sent Marc four variations
to pick from and to my surprise (and delight), he posted them all.
I'm super-pleased to have a presence on Disquiet, a site I've long enjoyed for its rich and adventurous content.