May 22, 2012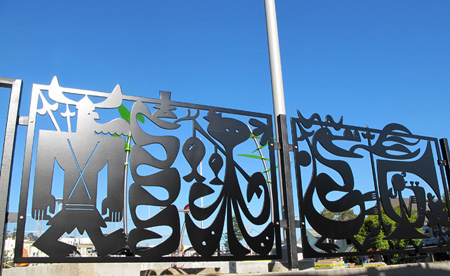 My first public art commission made its debut today with the opening of Mission Playground in San Francisco. The artwork, titled Mission Parade, is a sculptural metal fence along the newly-renovated park's Valencia and 19th Street entrances designed under contract with the San Francisco Arts Commission.
I describe the decorative panels' imagery as a playful interpretation of the Mission District's diverse character, ethnicity, and creativity. The procession's historical and imaginary characters reference the neighborhood's past while casting a cheerful look to the future.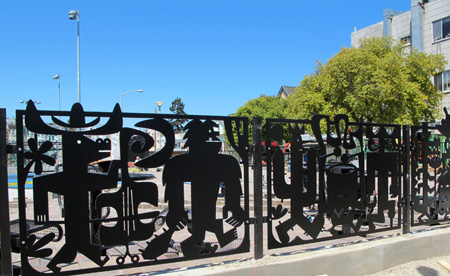 My parade of characters consists of 20 panels with 10 unique vignettes that repeat at both park entrances but marching in opposite directions. The artwork was designed in Adobe Illustrator, fabricated with waterjet-cut steel plates, and finished in black Tnemic coating.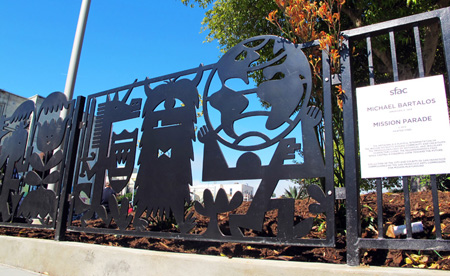 Great thanks to Marcus Davies, Jennifer Lovvorn, Meghan Tiernan, and JD Beltran at the San Francisco Arts Commission, JW Nickel at Rocket Science, Edward Chin at the SF Department of Public Works, and the many others who made this exciting project a reality.
The SFAC's press release for Mission Parade is here.